From Bettie Corbin Tucker, For Independent Professional Book Reviewers

When I began reading The Power to Stop by Karen Bentley, I wasn't expecting such an all-inclusive and enlightening book that could, if read and taken seriously, literally change the lives of readers who are struggling with addiction and other problems that interfere with the ability for them to love themselves. This could also be stated that the absence of self-love is the reason for such struggles. Although the book is spiritual, it does not preach, but it does teach through a 30-day training program that could definitely be classified as a self-help workbook. Even though I am not struggling with addiction, I have been battling an illness and found, as I followed what the author refers to as "stopping skills," that I, too, could benefit from the program by tuning out my ego and tuning into my Christ-self in order to find inner peace that is needed for healing. As a traditional publisher of 16 years, I—along with my staff—read and rejected many self-help and motivational manuscripts; however, this is one we would have published. It is unique and delivers what is promised if readers sincerely work the program by practicing, practicing, and practicing the skills of stopping. This will involve overcoming some of the hindrances that try to block their paths. I particularly liked Bentley's take on forgiveness. The entire book is extremely well-written and easy to understand; she uses personal stories and examples for clarity.
Let me briefly describe some points of her 30-day training program in which readers learn to understand the miraculous, calming, and changing power of self-worth, love, and inner peace. They will learn four life-saving skills: A power skill for the mind, a power skill for the spirit, a power skill for the heart, and a power skill for the body. Bentley emphasizes that no other author knows or writes about these skills. These revolutionary stopping skills and other insightful information will ultimately bring readers happiness—not frustration, hurt, fear, etc. Addiction and out-of-control behavior will become part of their pasts. Before readers begin their 30-day journey, the author indicates that they will need a pair of thick-soled sneakers, a timing device, access to a computer, and a folder that they label My Miracle Stopping. These will be used each day of their "stopping practices" in which they participate by being totally honest about themselves as they write, meditate, and do physical exercises. As someone who has done considerable counseling, I highly recommend this unique book.


From Jason Lulos at Pacific Book Review

The Power to Stop is a holistic and developmental (incremental) program that implements focused exercises for the mind, heart, spirit, and body in order to retrain someone to deal with and stop unwanted behavior. There is a religious aspect to it but it is a general spirituality designed to disengage the ego which frees a person from wasting time on self-indulgence, selfishness, and self-deprecating energy. This ego-free self is an enlightened self and although this sounds like pop psychology it is quite logical and completely applicable. In fact, the program is based on practical applications and exercises and the reasoning for these exercises and the holistic framework is not just based on inspiring quotes and motivational prose. Granted, those things are included and are surely useful, but for the cynic out there, the common sense examples and the analogies are what make the holistic argument convincing.
For example, one of Bentley's mantras is to be persistent with your intention to stop (X behavior) because that is the only way you'll learn. That is, this is the only way to retrain yourself. It sounds like trying to teach an unruly kid how to calm down. Well, this is exactly the case. Bentley refers to the Supernanny who teaches parents to deal with the unruly child rather than give in. Of course, the children only respond to persistent discipline; a parent acting like a parent, not like a buddy. Just as a parent can't run away from his/her children, a person can't run away from, say, an alcohol problem. This seemingly casual analogy (and others like it) puts the problem into perspective. You can't negotiate with an undisciplined child just as you can't negotiate with an undisciplined behavior.
Bentley gives some thoughtful tough love in the chapter on whether addiction is a disease or an unwillingness to change. Bentley doesn't overtly choose one side or another. But she does make an interesting argument that an addiction is not necessarily a disease because it is not the cause of itself. In fact, the "disease" such as a cocaine addiction, is actually a symptom of some underlying cause, psychological or otherwise. Also, labeling it a disease makes it easier for the "diseased" to absolve him or herself of responsibility for it. That being said, even if it is technically a disease, the culture of disease-labeling begets self-pity and weak resolve.
Above all, one of the most useful pieces of advice in the book is also quite practical. In order to learn how to play an instrument, you must practice. In order to stop some behavior, you must practice stopping. The focus of the book's activities and advice is to focus on the stopping itself. Of course, Bentley also advocates avoiding people and situations which are more conducive to "said behavior" and she thoroughly deals with the emotional and physical problematic effects of "the stopping." This includes avoiding anger and guilt, spiritually forgiveness of others and yourself (not just verbal apologies). It also includes meditation and physical exercise which slowly build over time. If this seems daunting, it isn't. The first of the 30 days includes 7 pages of reading, 3 minutes of mediation, and 10 minutes of walking. These activities decrease tension and focus the person on mental and physical rejuvenation. Ego-bashing aside, these exercises and "the stopping" itself are about self improvement and self-love. The new and improved "self" will therefore be less ego-based and more spiritually or humanistically based.
Bentley's focus on the doing, "the stopping," is what makes this a convincing program. Practice does not make perfect; only purposeful practice makes perfect. To live by example, not just in thoughts and in words, but also in deeds is to live with complete purpose. Near the end of the 30 days, Bentley encourages the reader to act as if he or she were a teacher, to teach by example. She further encourages writing about the experience of undergoing this program. This is to create a focused, working exercise but also to teach the "stopper" how to articulate the how, when, and why the behavior emerged and the how, when, and why the stopping occurred.


From ForeWord Clarion Reviews

Addictive behaviors like overeating, binge drinking, substance abuse, and smoking all have a breadth of potential remedies available, including well-known twelve-step programs, self-help guides, medical treatments, and psychotherapy. Yet even with all of these resources at hand, many addicts keep relapsing into self-destructive behavior. Author Karen Bentley proposes an alternative solution, based on the belief that what's been missing from the mix is simple: deep and steady love for oneself.
Although she acknowledges that programs and counselors of every kind have helped countless people, Bentley notes that our society tends to point those in need toward getting assistance rather than stopping behaviors on their own. "In the midst of all this well-intended help, it's possible to forget your active role in the stopping process," she writes. "Your decision to stop and to heal lays the foundation for any form of help you receive."
In this valuable guidebook to addiction cessation, Bentley acts as an informed, compassionate, and dedicated advisor, leading people toward creating just such a foundation for themselves. With clarity and passion, she presents her ideas and provides an easy-to-follow framework that can be of benefit to anyone who struggles with self-destructive habits.
Heavily inspired by A Course In Miracles as well as the work of Carlos Castaneda, Bentley's advice often contains suggestions for connecting with God and one's "Christ-self," but she notes at the start that the terms are non-denominational and non-religious. They describe the "wholly loving, sacred consciousness that dwells within us all and connects us to God and to each other." Bentley believes that tapping into this spiritual well within the self helps people to recognize their own power and capacity for happiness.
Bentley brings this spiritual approach together with other strategies involving affirmations, physical exercise, meditation, and awareness tactics. By breaking the material down into a five-week program, she makes the endeavor into a very focused journey and gives structure to a process that may feel overwhelming otherwise.
By using examples of television shows, personal experiences, and common scenarios, Bentley grounds her work in everyday experience, rather than speaking in generalities. For example, she proposes that the show What Not to Wear can actually be used as a basis for changing behavior, not just wardrobes. Learning to "throw out" past mistakes can be a first step toward healing, she posits.
Throughout, Bentley always comes back to the power of love for stopping destructive behaviors and self-neglect. Her calm, wise tone creates a strong base from which people can draw inspiration and empowerment. Even those who aren't tormented by bad habits will have much to learn from Bentley's sage advice.


From BookReview.com

Karen Bentley's book on out-of-control behavior, "The Power to Stop," undoubtedly grew out of her earlier writing on eating problems. Now she states firmly — and very convincingly — that "every stopping problem is exactly the same…Although it may seem terribly important to you personally, your favorite substance or habit doesn't really matter. Self-destruction is self-destruction."
Bentley's book is inspired by "A Course in Miracles" — a remarkable book first published in the 1970s. ACIM was organized around a method of daily lessons over a proscribed period of time, with the objective of enabling one to retrain the mind and restore divine connection. "The Power to Stop" is a 30-day training program. Each day's stopping skills are specifically designed to empower the mind, spirit, heart, and body. She reminds you that getting help — while it can certainly be useful –is optional; it is your decision to stop that is the decisive act of power.
"The Power to Stop" has received much praise for its highly spiritual nature, but the book is equally down-to-earth and pragmatic. Ms. Bentley is a prominent on-line personality, so it is not surprising that she should at times refer the reader to her web sites, where "The Power to Stop" is available as a 30-day coaching program or as a weekend boot camp. How successful the book is –either with these supplements or on its own — depends, of course, entirely on those who follow its advice, but — as a thoughtful and well written text — bookreview.com finds it excellent.


From Top Book Reviewers

"The Power To Stop" by Karen Bentley is a 30 day plan to stop out-of-control behaviors, addictions and compulsions. This author has done her research and come up with a unique way to stop any habit or make any lifestyle change in 30 days. This can range from too much drinking, drugging (as she calls it), over eating, and any other binging habits. Bentley tells us that we are taught to take action in our life but we are never taught to stop. This is so true and learning how to stop and take note in a positive way helps to diffuse those guilty negative feelings. She also talks about elimination being part of our natural body process; however, it is often a mental process that we neglect. The 30 day plan walks through day-by-day empowerment and physical fitness goals. It is a true mind, spirit, heart and body change.
The author mentions a Christ-like attitude often throughout but makes a disclosure at the beginning that you may substitute that phrase for any deity or belief you may have. This is a non-denominational book. I found this to be true to a certain extent. The author does state if Christ or prayer is not your method, to do what makes you comfortable. The main requirement is the willingness to want something to change in your life.
It is an easy book to read that takes 30 days. I highly recommend it for anyone that wants to make a positive change in life. The key is that success is achieved through repetition. The great thing is that she starts you off slowly so that you may succeed in this 30 day plan minimizing any feelings of guilt. You start with small steps that take just 10 minutes a day and learn to live life daily with intention, become more physically fit and change your state of mind.
There is also a website that she has set up for positive reinforcement (www.powertostop.com), online coaching, boot camp weekends and ways for you to continue your positive change after you have finished reading the book. This is a well-written book that is good to have around for life because you can re-apply the 30 day process as many times as necessary for any habit. I have already started my 30 days and am feeling better and better every day.


From Kirkus Reviews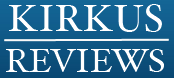 A friendly, practical and engaging plan of action for stopping self-destructive behavior.
Readers who don't have a conventional addiction (drugs, eating, drinking, casual sex, etc.) may be tempted to look deep into their hearts in search of something to stop simply because Bentley's four-week plan looks like such healthy fun. It stands out from the deluge of advice books that crowd the shelves; instead of merely advising people to "just say no" or filling chapters will self-help stories, the author provides useful tools to discover "personal power" and enlightenment. She notes that although she writes about your "Christ-self," it merely means the spiritual self, so readers can feel free to substitute another term. As the book's 30 short, daily exercises add up, they create a larger effort to aid in prevention. At the close of each week, a thoughtful summation strengthens the previous week's lessons. Each day begins with an essay exploring psychological and spiritual matters (e.g., ego-based impulses to self-destruct can be converted into "life energy" and such "wayward" energy can be redeployed and turned into an asset). Advice can be earthy: Emotional litter is "poop," a toxic waste that must be cleared from the mind by spiritual forgiveness. Advice can be ethereal: Love is always harmless, never destructive to self or others. Each day, Bentley explores "stopping practices" in four segments—mind, spirit, heart, body—that involve meditation, reflection and moderate physical activity. The exercise segment includes a simple program for beginners as well as brief advice for the experienced. Bentley (The Book of Love, 2002, etc.) offers a few suggestions for further reading, but this Cliffs Notes version is an excellent starting point to find the tools readers will need to create a better life.
A wonderful self-help guide ripe for discovering your fruitful life.