30 Days of Coaching = Success through Attention and Accountability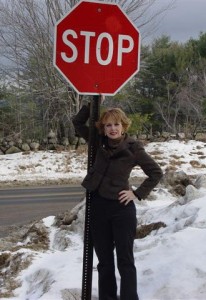 Be honest. Do you perform better if someone else is paying attention to you? Most people do.
The 30-Day Coaching Program stacks the deck in your favor, and dramatically strengthens your intention to achieve and sustain the 30-day stopping goal. It's much more invigorating and enjoyable to share your stopping experience with another, too.
The 30-Day Coaching Program gives you the inspiration to act because someone else cares. It also gives you a standardized daily practicing process to follow, and a friendly monitoring and feedback system. This dramatically increases the likelihood that you'll walk your own talk and do what you actually say you're going to do.

YES! I want to be inspired.
YES! I want to be accountable.
YES! I want to receive feedback.
YES! I want to walk my talk.
How good is that? For many, attention and accountability is the key to success.
Buy the 30-Day Coaching Program today!
Perform your best with daily reporting and feedback
There's nothing like paying close attention to solve a problem, any problem. And that's exactly what you're going to do. You're going to pay close attention to your behavior with daily reporting and feedback. First thing each morning you automatically receive a short lesson and homework assignment by email. Check it as early as practical and possible.
Homework usually takes about 30 minutes to complete, more or less, and is done throughout the day. It always includes the opportunity to practice each of the four stopping skills. At the end of the day you send a brief email report to your stopping coach that includes your homework responses and any other comments.
Your stopping coach reads your homework and provides a short email response on the next day. He/she may provide brief non-judgmental feedback, ask questions that invite your own self-discovery and solutions, and/or offer encouragement if needed.
100% guarantee of confidentiality
Your stopping coach is the only person who sees your responses. Your information is treated 100% confidential and is not shared or made available to others in any way.
NO RISK money-back guarantee
All paid participants have 48 hours or two full program days to cancel the 30-Day Mastermind Online Coaching Program and receive a full refund. This grace period creates the opportunity to sample the program and make sure it's right for you.
Submit your cancellation request by email to . No explanations are required. No questions are asked. It's as simple as that.
No refunds are made after the 48-hour grace period.
Get paid $100 to stop yourself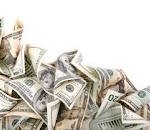 Earn $100 for stopping yourself. This is a limited time offer that may not be available too much longer, so don't miss out.
There's nothing, absolutely nothing, like the prospect of a financial reward to get you to act and to incent you to keep acting for 30 consecutive days.
Earn your completion bonus by meeting three simple conditions:
1. Complete and submit 30 homework assignments and 4 shared wisdoms.
2. Finish the program within 30-33 days.
3. Provide a written testimonial about your stopping experience.
You'll receive your $100 stopping bonus on the first business day after the three conditions have been met. Payments are made electronically to your credit card or to your PayPal account, whichever you used to purchase the program.
Be a winner! Take action
When you muster up the energy to take action, you also trigger the events that take you where you want to go. Get from Point A to Point B by giving yourself the tools, the environment, a proven process, and the inspiration to stop yourself. The 30-day Online Coaching Program is a gift of love to self. No time will ever be more perfect than right now. Trust your own intuition, and then act!
Buy the 30-Day Online Coaching Program today!
Video: The Power To Stop: Introduction by Karen Bentley

Learn about "The Power to Stop" at http://powertostop.com. This is a bestselling book by me, Karen Bentley, that teaches stopping as a path to self-love, personal power and enlightenment. It's a completely new and uplifting approach to stopping, and there's nothing like it offered anywhere else. Any unwanted behavior can be stopped. No exceptions. Get more info at www.powertostop.com.
Come to the edge, He said.
They said: We are afraid.
Come to the edge, He said.
They came. He pushed them,
And they flew.

Guillaume Apollinaire